When the Impossible becomes Possible

"Impossible is just a big word thrown around by small men who find it easier to live in the world they've been given than to explore the power they have to change it. Impossible is not a fact. It's an opinion. Impossible is not a declaration. It's a dare. Impossible is potential. Impossible is temporary. Impossible is nothing".
- Muhammad Ali



This newsletter is dedicated to a recent graduate of the Ojai, California program - a powerhouse woman named Jessica - who attended the Dynamic Neural Retraining Program just 4 months ago.
Before attending the program, Jessica was basically at the end of her rope. She had spent more than $ 750,000 looking for answers to the growing list of illnesses that were destroying her health and life. Her life had literally become a struggle for survival. At times, Jessica was uncertain if she could actually go on living when life was just too painful.
Jessica had been suffering from an expanding list of symptoms and conditions including Multiple Chemical Sensitivities, Electric Hypersensitivity Syndrome, Fibromyalgia, Chronic Fatigue Syndrome, Chronic Pain, Chronic Migraines, Depression, Anxiety, Food Sensitivities, "Environmental Illness," Mold Sensitivity, along with some obsessive-compulsive tendencies as well as Attention Deficit Disorder. Honestly, I can say that Jessica was about to give up.
One night her husband was searching the internet feverishly trying to find something that might help his wife. He happened to google "MCS Cure". Our website immediately popped up and he read the information and watched the testimonials with hopeful excitement. He immediately sent Jessica an email with the subject title "Cure for MCS".

Jessica almost laughed when she saw the email in her inbox and saw the subject line. She flippantly said to herself, "Cure for MCS, yeah...right!"

Patiently, her husband would ask her daily if she had opened the email yet. But due to years of extreme suffering and seeing every professional out there - and because she had been diagnosed with the genetic marker for phase II liver detoxification enzyme deficiency - Jessica was convinced that recovery was impossible. It took her two weeks before she could even open the email.
Finally, she did look at our website, which is described in her video testimonial below.



There is something important that you might want to know.

Jessica's recovery process has not been all roses and rainbows. Recovery from limbic system dysfunction rarely is. However she can tell you that the journey is worth it. Jessica is now living a life that she could not even imagine was possible just a short few months ago.

In a recent update she wrote:
"I am shaking my head and pinching myself and overcome with gratitude. I am doing things with ease and grace and joy! Coasting and sailing through things I couldn't even imagine months ago! Wow!!! I am getting my life back! It is happening! Yes, it takes work. Sometimes like wrestling a lion. But boy, is it ever worth it. Are the results and gifts born of it ever worth it. And are we ever worth it. Yes, we are!"
She goes on to talk about the improvements that she is noticing.
"I'd say I am 100% recovered from EHS - haven't had a migraine in nearly 3 months. Depression is gone. Pain/Fibro is almost non-existent (95% improved). No ADD and am pretty much eating everything I want. 85% improvement on anxiety and OCD. 85% improvement with MCS. In fact, I have not had any issues with fragrances, etc, for nearly 2 months. Perfumes, wood smoke, fabric softener, lotions, scented candles, incense, construction materials, etc., none of that bothers me anymore. This program is absolutely SPECTACULAR! Life-changing, and then some!"
If you would like to join us in reclaiming your health and transforming your life, please join us at one of our upcoming programs.

Our next program in Ojai, California is on May 18 – 22. Early bird registration of $2495 ends April 30 and there are only two spots left.
We will also be hosting programs in Canada over the summer. Calgary, Alberta in July and Vancouver Island, British Columbia in August.

We have also added a new program in the eastern part of North America. We will be hosting a program at the Hockley Valley Resort in Ontario (45 minutes from Toronto) from November 3 - 7.

We would love to see you at one of our programs!

Yours in good health,

Annie Hopper and the DNRS Team
How does DNRS work?
The Dynamic Neural Retraining System (DNRS) is a limbic system neural rehabilitation program for people suffering from chronic conditions, including and not limited to:
• Multiple Chemical Sensitivities
• Fibromyalgia
• Chronic Fatigue Syndrome
• Gulf War Syndrome
• Food Sensitivities
• Electric Hypersensitivity Syndrome
• Postural Orthostatic Tachycardia
• Anxiety Disorders

Many of these illnesses are characterized as Toxicant Induced Loss of Tolerance (or TILT) associated illnesses.
Trauma from chemical injury, bacteria, viruses, electromagnetic fields as well as emotional and psychological stress can shock the brain into disorganizing neural circuits resulting in over-activated threat, survival and protective mechanisms within the limbic system.

The techniques used in DNRS are based on neuroplasticity therapy, which re-wires the brain to build more functional neural pathways.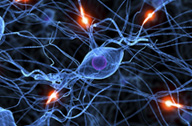 The program recruits dormant or new pathways in the brain to restore normal function. This is similar to the rehab of a stroke patient who learns to recruit other parts of the brain to take over function for the injured area.

DNRS systematically demonstrates how to re-wire neural circuits in the limbic system that influence survival and stress mechanisms, pain, sensory perception, detoxification, immune function, and inflammatory responses.


Upcoming Programs:

Ojai CA May 18-22

Calgary AB July 3-7

Vancouver Is. BC Aug10-14

Hockley Valley ON Nov.3-7

Castaneda CH Dec 8-12
Stay Tuned for More Inspiring Stories and Testimonials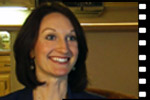 Crossing the Finishing Line
Chronic Fatigue kept this former track athlete on the sidelines for over 14 years. Now thanks to DNRS, Kathryn has returned to the track and is living life again at full speed. Stay tuned for the story!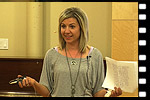 "DNRS stopped the financial bleed!"
Paula had spent thousands of dollars seeing several doctors, therapists and specialists over the years for treatment of PTSD, anxiety and depression. Paula recently spoke at our Information Night Session in Calgary Alberta to share her recovery story and tell us that DNRS provided "the greatest return on investment my money has seen!"