[[Dear %1%|Greetings -]]
On a daily basis, remarkable recovery stories continue to fill our on-line community forum from graduates of The Dynamic Neural Retraining System™. Neuroplasticity-based therapy is indeed driving a revolution in health care and the medical community is taking notice.
I am delighted to announce that I will be a featured guest speaker at the American Academy of Environmental Medicine's 48th Annual Scientific Conference being held this year in Arizona.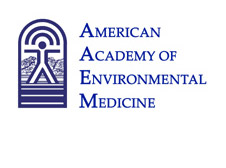 American Academy of
Environmental Medicine
48th Annual Scientific Conference

October 24 - 27, 2013
The Arizona Grand Resort
Phoenix, Arizona
The conference's topic for this year is "Chronic Disease: Highlighting EMF Hypersensitivity, Lyme, Mycotoxicity, Autism, Cancer and Much More"

My presentation, entitled "Limbic Rehabilitation: A Novel Treatment Approach for Lifestyle Exposure Related Neurotoxicity" will be held on Sunday, October 27th at 10:30 am. If you would like to attend my presentation, tickets are $75. I would love to see your smiling face in the audience!
For tickets, please email De Rogers at defox@aaemonline.org or call 316-684-5500. If you are interested in attending the entire conference, the cost to the general public is $495.
Next Live 5-Day Neuro Rehabilitation Program:
September 26 - 30, Kelowna B.C. Canada
Now that summer is over, it's time to refocus and take your healing to the next level. Join senior DNRS coach Candy Widdifield and myself for our next 5 day Neuro-rehabilitation retreat in Kelowna BC Canada.
Save $300 if you register before the early bird of September 9. Save an additional $100 if your already own our DVD set. That's a total savings of $400. There are also partial scholarships available for those in need of additional financial assistance.
All meals and accommodations are provided. The Kelowna Best Western Plus hotel is known for its high environmental standards and some guest rooms do not have carpeting. The hotel is located 10 minutes from the Kelowna International Airport, with several direct flights daily from Calgary, Seattle, Los Angeles, Toronto and Vancouver. Local area participants may also choose a program-only option.

For more information or to start your registration process, please email info@dnrsystem.com or click here.
Even people who have been ill for decades are finding new hope and healing with the program. The following quote comes from one of our clients who is in the process of reclaiming her life after 21 years of illness.

"I'm not 100% cured yet, but today was a RED LETTER DAY, and I am well on my way to health and well-being. I feel like today was the first day of the rest of my healthy life".

"I can't even believe how good I have felt today and how amazing it has been. It feels like a dream — except I had stopped having dreams of this kind of day years ago. It feels like a miracle. It feels like magic. After 21 years of illness, I feel like I have a new life!"

5-Day Dynamic Neural Retraining System™ patient
program series
in the U.S. and Canada for 2013:
Kelowna BC September 26 - 30
Austin TX November 7 - 11

We look forward to helping you retrain your brain, transform your health and reclaim your life!

Yours in Good Health,

Annie Hopper
and The DNRS Team



www.dnrsystem.com



To view past newsletters:

http://dnrsystem.com/newsletter_031611.html



*Please note that your expressed interest in this program does not guarantee admittance. Each applicant will be individually assessed to determine their candidacy for this program.